Landscape Design and Construction
Commercial and Residential
About Tracey's Landscaping
Professional & Dependable
Since 2001, Tracey's has served Nova Scotia with professional and dependable landscape design and landscaping maintence services.  We offer services in Residential and Commercial properties as well as services in Concrete and Snow Removal. Our team strives to exceed our customer's expectations and act as leaders in the industry.
Projects
Landscape Construction & Concrete
Tracey's has completed numerous projects containing retaining walls, weekly grass cutting, driveway installation, excavation, curb and sidewalk installation. We have completed other projects such as full landscape architecture, deck & gazebo design and installation and pond installation. Tracey's offers services in Residential, Commercial, Concrete & Snow Removal. Please check out our project gallery and services page for more information.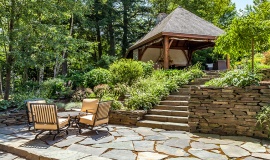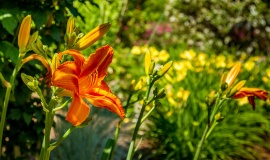 Our Services
Commercial, Residential, Concrete & Snow Removal
Our long-term relationships with our customers are a testament to our ability to continually satisfy and provide exceptional service. Tracey's Landscapping offers a full array of landscaping services that extend to both residential and commercial clients in the Halifax Regional Municipality.   We ensure that our staff uses the most current landscaping techniques and technologies through continual training and up-to-date certification. 
Contact
We look forward to hearing from you
Please contact us to assess your property and provide a FREE quote or for more information on what our services can do for you. Our professionals look forward to helping you will your new project. We will do our best to respond to all requests in a timely manner.